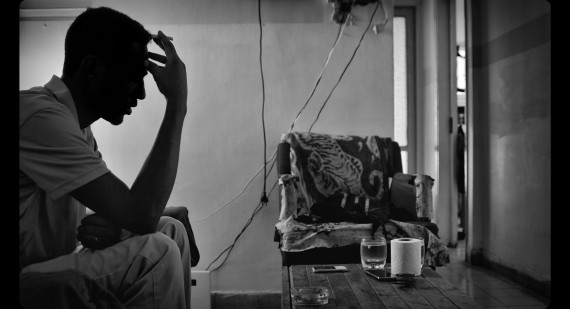 BEST SHORT DOCUMENTARY AWARD
BEST DOCUMENTARY SHORT AWARD

REMAINS FROM THE DESERT
by Sebastian Mez (Germany)

Motivation: "A boundless, almost apocalyptic space, inhabited by errant spirits that have become invisible. An intense and precise cinematographic gaze but also an important topography of a tragedy that is place in this moment and that still seems impossible".


GIAN PAOLO PAOLI AWARD FOR BEST ETHNO-ANTHROPOLOGICAL FILM

YOU HAVE NO IDEA HOW MUCH I LOVE YOU
by Pawel Lozinski
(Poland)

Motivation: "Anthropology means also questioning and staging the intimacy of family relations. In this powerful cinematographic experience, a mother and a daughter try to speak to each other under the watchful eye a therapist. We are like in a film of John Cassavetes, where faces become unforgettable landscapes of emotions".