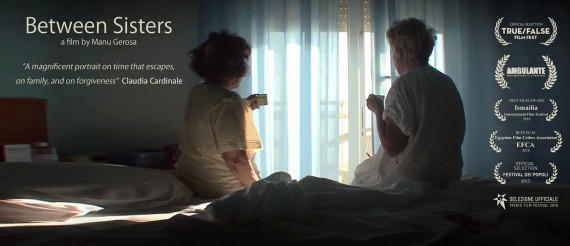 "BETWEEN SISTERS" won the Ismailia IFF
BETWEEN SISTERS by Manu Gerosa (Italy/Belgium/Qatar, 2015, 78') – World Premiere at the 56 Festival dei Popoli – has been awarded at the Ismailia International Film Festival (Egypt) for "The Best Film Award" in the Long Documentary Competitio and "Best Film" by the Egyptian Film Critic Association (EFCA).

Ornella and Teresa, two sisters who, after a lifetime spent looking after each other, in the film live their moment of separation, which is also when the secret of a whole existence is unveiled. The confrontation of two opposed characters, bound by a mutual love filled with too many responsibilities, is the setting of a tender and humorous tale by Manu Gerosa, film director and Ornella's son.

Watch the interview with Manu Gerosa.