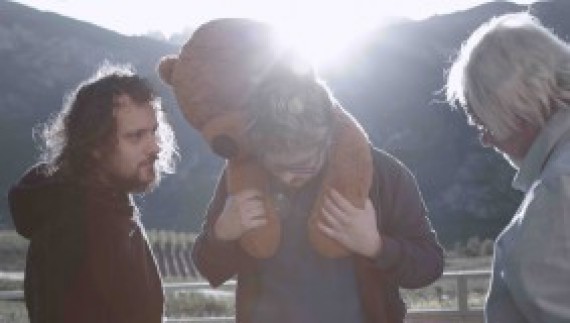 MONDAY, NOV. 28TH - LA COMPAGNIA
Monday, November 28th, La Compagnia, 11 am – Free entrance

HOW I DID IT

Public Meeting with the Filmmakers

Monday, November 28th, La Compagnia, 3:00 pm

AMA – SAN
by Cláudia Varejão
(Portugal, Japan, Switzerland, 2016, 112')

When cherry-trees bloom in the small town of Wagu, the Ama-San, i.e. the women of the sea, go to the seaside and turn into actual marine beings. They plunge into the secrets of the ocean waters searching for algae, crustaceans, and mussels. Like creatures of the abyss, the deft gestures of these women from different generations preserve the ritual of ancient fishing, based at once on strength and gentleness.



Monday, November 28th, La Compagnia, 5:30 pm

VERGOT
by Cecilia Bozza Wolf
(Italy, 2016, 60')

Two brothers, a father called "The Wolf," and an invisible mother. A peasant family in an Alpine valley where culturally kindness is a sign of weakness and manners are rough. The youngest son, Gim, is discovering his homosexuality, but his father cannot accept it. Gim's elder brother Alex is in-between, on one hand, he prompts Gim to overcome his fears, on the other hand he feels close to his father's tradition. It is hard to find love when it's hidden in such an inflamed context. Will the characters manage to keep on living together?



Monday, November 28th, La Compagnia, 6:45pm

ABIGAIL
by Valentina Homem, Isabel Penoni
(Brazil, 2016, 17')

1940 through 1950 Abigail Lopes took part in the expeditions of Francisco Meireles, known in Brazil for trying to establish peaceful relationships with the native populations living in isolated areas. Abigail came in contact with the Xavantes in the Serra do Roncador, state of Mato Grosso, and spent there eight years of her life. The film portrays the encounter between the two young film-makers and the aged researcher in her house full of memories and mementos from a past marked by a wealth of encounters and contaminations.



Monday, November 28th, La Compagnia, 6:45 pm

SAMIR DANS LA POUSSIÈRE
SAMIR IN THE DUST)
by Mohamed Ouzine
(France, Algeria, Qatar, 2016, 60')

Samir is an Algerian smuggler who transports oil at the border with Morocco. Like every man, he has aspirations, dreams, anxieties. The dark of the night and the flicker of a cigarette, reward of a long day of work, are the ideal companion to representing deeper feelings and scrutinizing thoughts that resist the light of day. Almost symmetrically, Samir's anxieties and desires are mirrored in the state of mind of the one behind the camera.



Monday, November 28th, La Compagnia, 9:00pm

UNE JEUNE FILLE DE 90 ANS
A YOUNG GIRL IN HER NINETIES
by Valeria Bruni Tedeschi, Yann Coridian
(France, 2016, 85')

In the geriatric ward of the Ivry hospital Charles Foix, not far from Paris, Thierry Thieû Niang, an internationally acclaimed choreographer, conducts a dance work-shop with patients affected by Alzheimer. By way of dance, lives come in contact and regretful memories resurface, brimming with bitterness, joy, and solitude. The lm's heroine, Blanche, a young woman of 90 years of age, falls in love with the choreographer and her disease turns into lovesickness.



Monday, November 28th, La Compagnia, 10:45 pm

GILBERTO GIL: UN MINISTRO EN DIRECTO
by Sergio Oksman
(Spain 2006, 50')

A portrait of Gilberto Gil at the time when he fulfilled the role of Minister of Culture in the Lula government, in Brazil. Music, art, and politics are constantly intertwined in the life of the artist. The film is actually about the short-circuit that can take place between art and politics seen through the experience of one of the greatest contemporary Brazilian musicians.