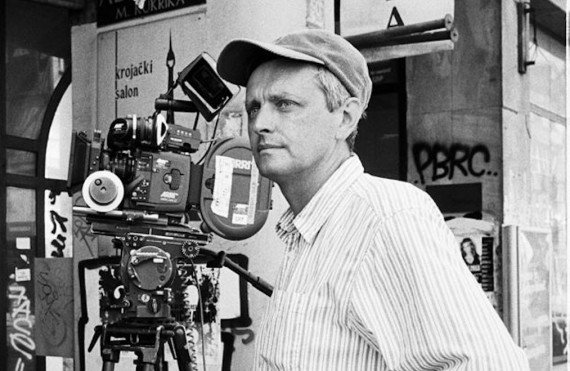 60th FdP - TRIBUTE TO SERGEI LOZNITSA
The tribute to the Ukrainian director Sergei Loznitsa is one of the main events of the 60th edition of the Festival dei Popoli - International Documentary Film Festival - to be held in Florence from the 2nd to 9th of November 2019.
The festival will pay tribute to Sergei Loznitsa with a special program, consisting of a masterclass and a retrospective selection of his works – curated by Silvio Grasselli - which includes documentaries and feature films. Among them, his most recent work, STATE FUNERAL, Out of Competition at the 76th Venice Film Festival, which narrates (through unique archival footage, largely unpublished) the funeral of Stalin: a colossal ceremony that marked the apex of the dictator's personality cult. (FIND OUT MORE ON THE FILM).
Born in 1964, Sergei Loznitsa portrayed the Russian province through his first short films. Subsequently his cinema continued exploring the paradoxes and distortions of the Soviet dictatorship, through a series of documentaries based on the material found in St. Petersburg's Documentary Archives. He narrated the story of Modern Russia not only in documentaries but also in his fictional works, up to the tragic events of the Russian-Ukrainian war.
His films have been screened and awarded by the most important film festivals in the world, making him win numerous prizes and awards, including the 2010 Un Certain Régard Best Director Award at the Cannes Film Festival, and the Best Feature Film Award at Festival dei Popoli, in 2014.