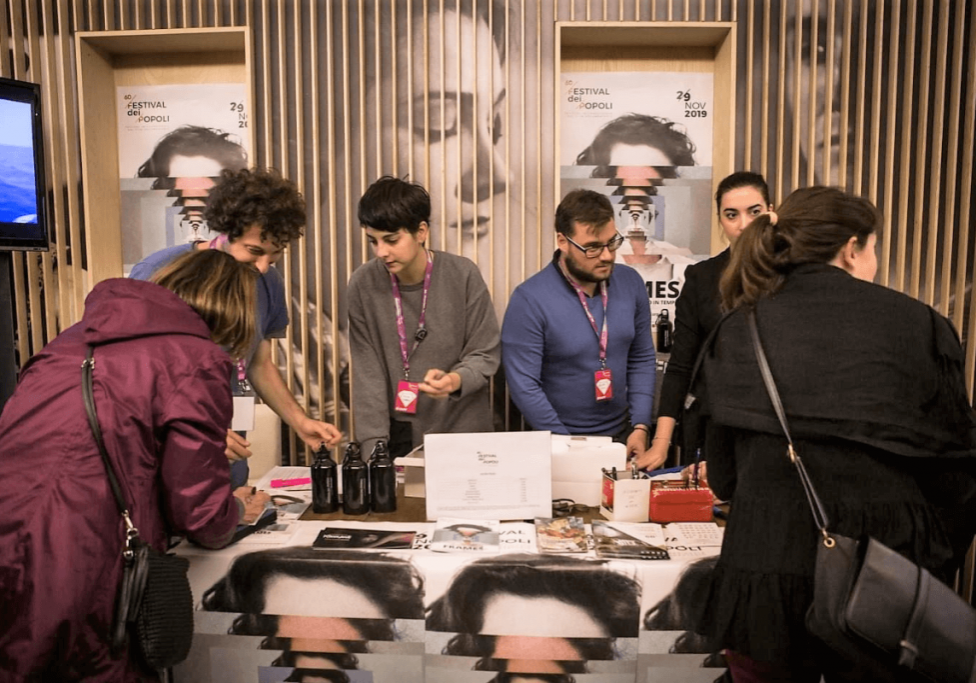 Call Volunteers for the 62nd edition of the Festival dei Popoli
Do you want to be the protagonist of the most incredible film festival in Florence?
The Festival dei Popoli is looking for volunteers to be included in the organization of the 62nd edition, scheduled from 20 to 28 November 2021 in Florence.
We are looking for young enthusiasts to support the Accreditation, Hall and Hospitality staff and, again, Video-makers and Photographers who follow the event and our guests during their stay in the Florentine capital.
A unique opportunity that will allow you to participate in a historical and international event, with guests from all over the world, a unique opportunity to get involved, having fun and discovering the organizational dynamics of a film festival up close!
Our volunteers have always been an important part of the Festival dei Popoli, a precious resource not only for the success of the event but also for the training of our "historic team", also made up of "former volunteers" like you, who have now become fundamental for our association!
You have until Friday 5 November at 18:00 to send us your application!
---
Fill out the FORM to become a volunteer of the most engaging Festival of the year!