Popoli for kids and teens
Since 2018, Popoli for Kids and Teens has been inviting children, boys and girls to the cinema to address issues of great importance together, told through the stories of young peers from all over the world.
The documentaries are selected for their high educational value, both from the point of view of an initial literacy to the language of film and with respect to the themes they touch on: activism, youth and women's rights, discrimination, climate and migration emergency, racism, change. The protagonists are young people and their stories of courage, hope and the future.
The section includes initiatives for schools, screenings and special events open to all and, finally, the Festival dei Popoli youth jury (Popoli Young Jury Day).
Popoli for Kids and Teens for Schools
There are screenings and initiatives reserved for schools of all levels. Screenings for schools are always accompanied by educational workshops, Q&As and shared reflections with experts on the topic. In addition, for schools it is always possible to activate PCTO paths during the days of the Festival dei Popoli with packages of hours that can be modulated and projects to be tailored to the path of each student. Finally, we organize, at the request of schools, educational screenings at the cinema and at school during the school year. For information and reservations, you can write festival@festivaldeipopoli.org.
Popoli Young Jury Day - the Jury made of young people of the Festival dei Popoli
Since 2020, the Festival has been organizing Popoli Young Jury Day, a day entirely dedicated to young people from 14 to 18 years old, who all dress up together as young film jurors for a day to award the prize for the best documentary in the Kids and Teens section.
Popoli for Kids and Teens has friends all over Europe! Internationally it is proud to be part of the Docs4Teens - Building Bridges network together with FIPADOC festival (France), Krakow Film Festival (Poland) and Docudays (Ukraine). With them we share the goal of promoting the documentary genre among younger people and every year we exchange best practices and films that we thus circulate throughout Europe. We are happy to count among our collaborations Lanterne Magiche, Cinema Stensen and KinderDocs, a Greek film festival dedicated to childhood and adolescence.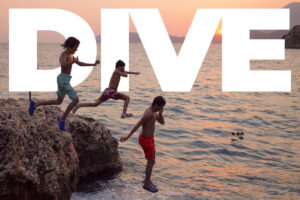 The DIVE Project – Diversity in Visual-Essays, a pathway for students of all grades to theoretical and technical training on the audiovisual language of documentary cinema.
Read more