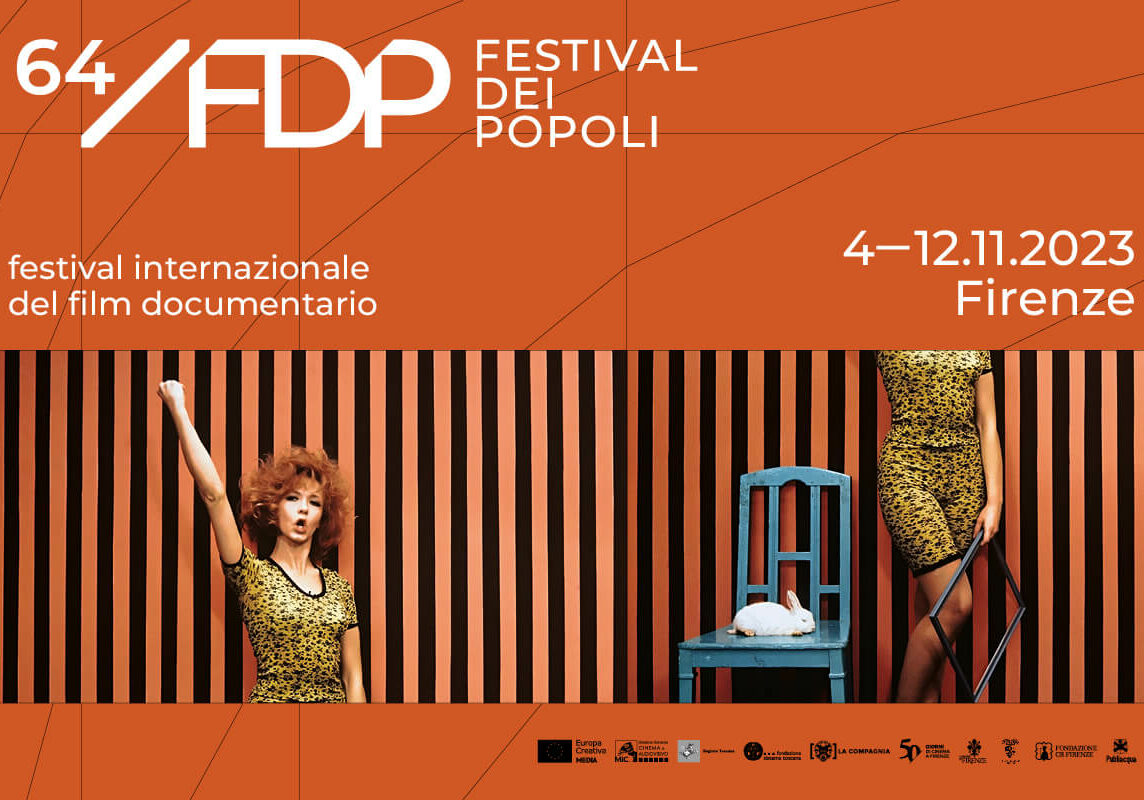 Winners of the 64th Festival dei Popoli
International Competition
Best Feature Film: THE BURITI FLOWER by João Salaviza, Renée Nader Messora
Motivation: From the very first scene, this film enchanted us. We immersed ourselves in the Krahô community, loving, suffering, dreaming with them, and their loss and struggle were made our own. All the beauty and horror of the world are masterfully encapsulated in this film. Not only politically relevant today, it is a timeless film that shows us the eternal repetition of violence and predation.
Best Medium-length Film: STAND OUT OF MY SUNLIGHT by Messaline Raverdy
Motivation: Through a carefully crafted and edited film, the director has transported us into the rich inner world of her friend Joseph, capturing the beauty in the chaos. The mutual love and admiration they share warmed us deeply.
Best Short Film: EVER SINCE, I HAVE BEEN FLYING by Aylin Gökmen
Motivation: We were very impressed by the protagonist's courage to bare his vulnerability and impressed by the director's ability to treat it with a cinematic and poetic language.
In a perfect and concise manner, this film unveils the inconceivable violence she has suffered with a sensitivity, tenderness and endless beauty that left us speechless.
"Gian Paolo Paoli" Targa for Best Anthropological Film: ZINZINDURRUNKARRATZ by Oskar Alegria
Motivation: With a bold cinematic proposal, the director evokes from the past the stories, gestures, sounds, and traditions of the community to which he and his family belong; the result is a very personal and moving anthropology.
Audience Award - Best Film in International Competition: DANCING ON THE EDGE OF A VOLCANO by Cyril Aris
Italian Competition
Best Italian Documentary: VISTA MARE by Julia Gutweniger, Florian Kofler
Motivation: By adopting an unusual point of view on a reality under everyone's eyes, the authors manage to reveal the grotesque and paradoxical side of a world that under the sun appears fun and exciting. A world that is revealed here as a cold, millimeter-like mechanism that cages, deludes, and is ultimately totalizing. An aseptic and analytical look that is not to be forgotten, not least for its fierce irony.
Audience Award - Best Film in the Italian Competition: NESSUNO POSTO AL MONDO by Vanina Lappa
Other Awards
CG ENTERTAINMENT distribution award "POPOLI doc": AGÀPE by Velania A. Mesay, Tomi Mellina Bares
"IMPERDIBLES" theatrical distribution award: DALLA PARTE SBAGLIATA by Luca Miniero
"Il Cinemino" theatrical distribution award: DALLA PARTE SBAGLIATA by Luca Miniero
AMC Best Editing Award: DALLA PARTE SBAGLIATA by Luca Miniero
Special Mention: TOXICILY by François-Xavier Destors, Alfonso Pinto
CG ENTERTAINMENT Distribution Award: BOTTLEMEN by/by Nemanja Vojinović
Human Rights Award - Amnesty International Italy: TWICE COLONIZED by Lin Alluna
Young Jury Award: CHILDREN OF MAVUNGU! by Mirjam Marks