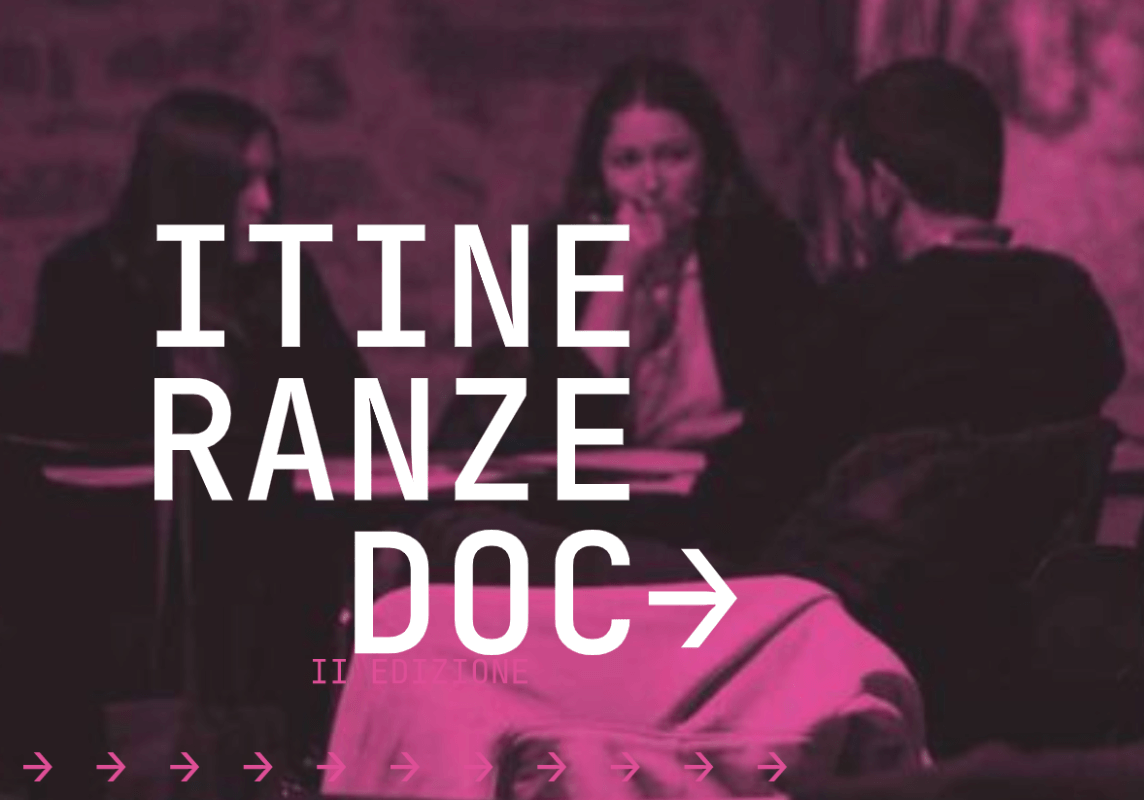 The six projects selected for the second edition of Itineranze Doc
The selection committee has chosen the six film projects that will take part in the second edition of ITINERANZE DOC, the first project in Italy to network six major documentary film festivals to train and support creatively and productively first (or second) feature film directors, including Festival dei Popoli.
THE SIX STAGES OF ITINERANZE DOC:
The six intensive workshops (each lasting four days) will take place during the days of the organizing festivals. During each appointment, dedicated to specific aspects of film development, there will be lectures, master classes and meetings with lecturers and experts of international profile.
The 2023 edition of Itineranze DOC will take place from May to November in six stages that the selected authors will experience in the heart of the festivals, in close contact with professionals and insiders, guided by exceptional lecturers and followed by tutors Alberto Diana, director and programmer for ISReal and Festival dei Popoli, and Gianluca Rossi screenwriter and artistic director of FronDoc.
---
WHO IT IS ADDRESSED TO.
ItineranzeDoc is aimed at Italian directors or those residents in Italy, with no age limit, who have already made at least one short film and have a feature film project in development (with or without a producer), referable to the "cinema of reality" and characterized by an authorial approach.
THE SIX SELECTED PROJECTS